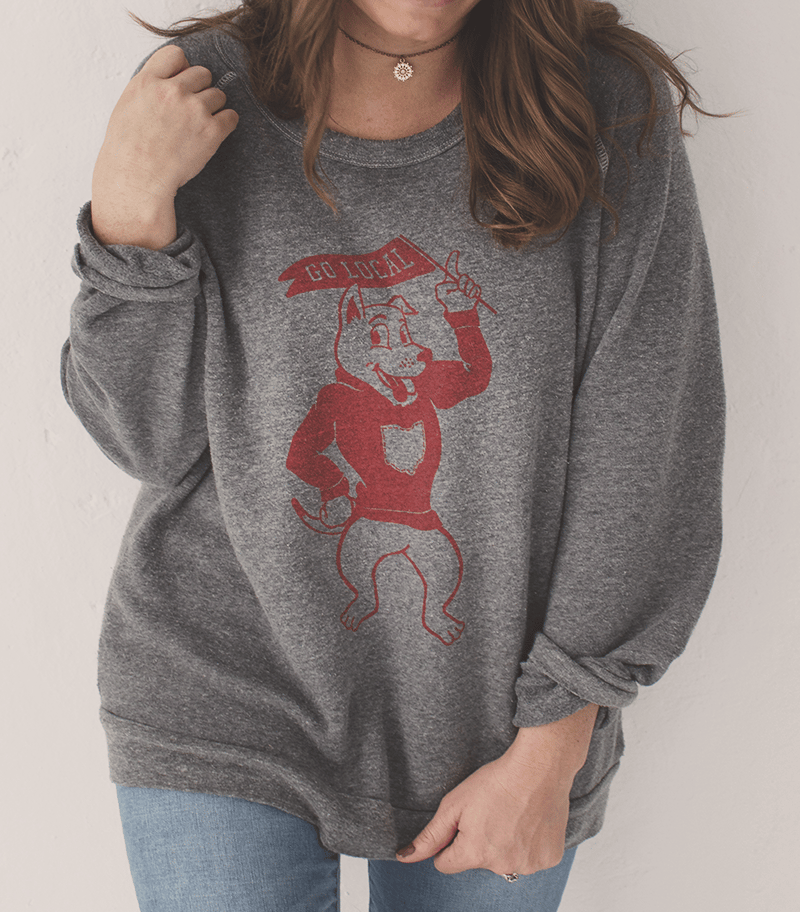 Ohio - Go Local Sweatshirt

Your entire home is bursting with Ohio pride, but that doesn't mean you're not one to sweat the details. Just like everything else you own, this vintage-inspired collegiate sweatshirt is made for No.1 fans of the Buckeye State, but still rings true to your top-notch taste.
Shouting mad love for all things local is just what you do. Adopting a pet from your neighborhood shelter is what makes you a Local Hero.
Style: Unisex Eco Fleece Crewneck Sweatshirt
Color: Eco Grey
Fabric: 50% polyester/46% cotton/4% rayon
Contains organic & recycled materials
Made with U.S.A. fabric
Iron-on Patch included with every sweatshirt!
Size:
*This sweatshirt runs small* (Recommend a size up from regular sizing)
X-Small: 32-34" Chest x 25-27" Waist x 32-34" Hip
Small: 35-37" Chest x 28-30" Waist x 35-37" Hip
Medium: 38-40" Chest x 31-33" Waist x 38-40" Hip
Large: 41-43" Chest x 34-36" Waist x 41-43" Hip
X-Large: 44-46" Chest x 37-39" Waist x 44-46" Hip
2X-Large: 47-48" Chest x 40-42" Waist x 47-49" Hip