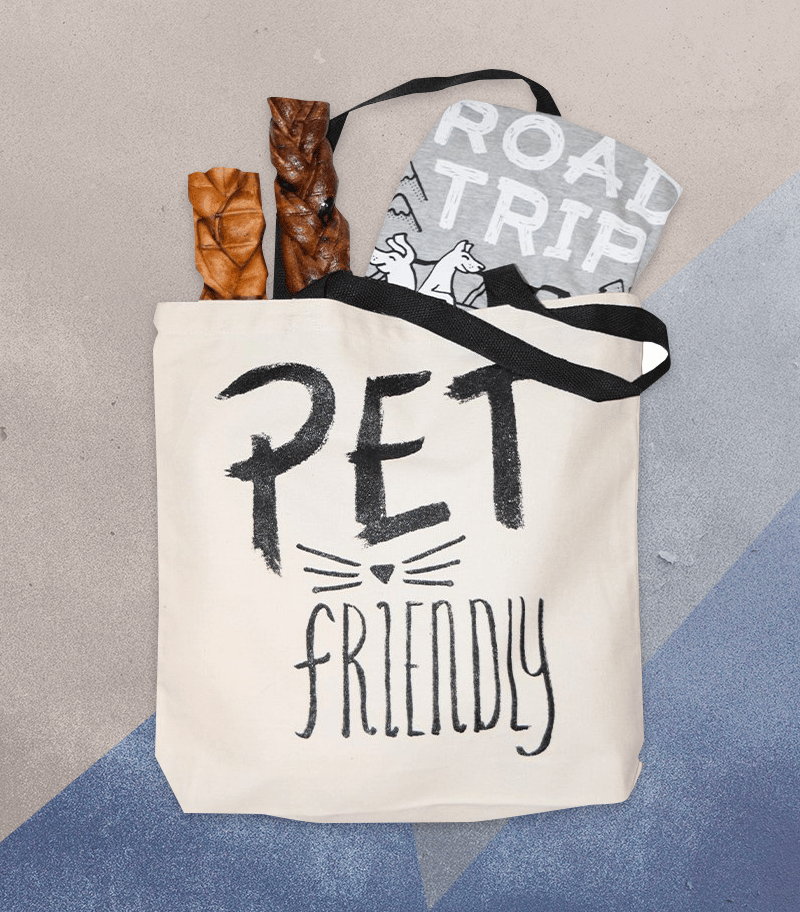 Pet Friendly Tote
Since you've finally accepted the idea that your soul mate could be another human, it's time to get out there! Pack your blind date essentials into this picture-perfect tote bag and get ready to mingle with destiny. You'll surely fall head-over-heels for a fellow pet parent who shares your same love for long walks on the Pet Friendly beach.
Style: Tote Bag
Color: Natural/Black
Fabric: 100% Cotton Canvas
Size:
15" Width x 14.5" Length x 3" Deep
10% of every purchase goes back to our Spotlight Charity
*Bones and Tee not included.