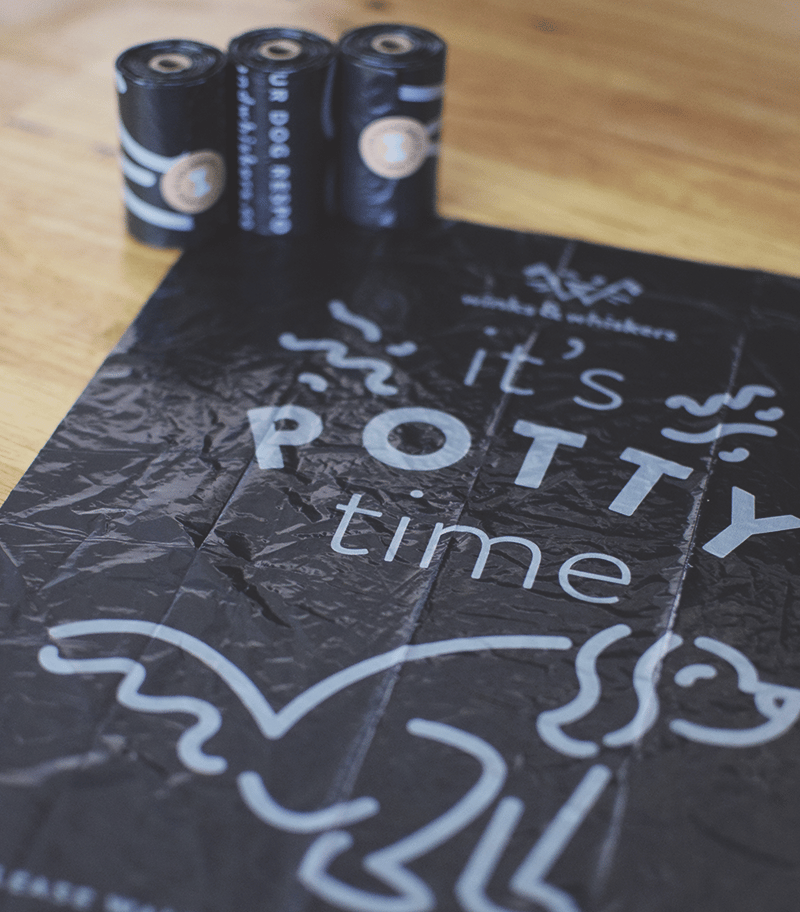 W&W Poo Bags
Yep we did it. Customized poo bags for your pup!
These dog waste bags are biodegradable recycled plastic bags, too!
This combination provides the positives of renewable material with recycled product. The recycled plastic gets reused. The renewable starch lessens the carbon footprint of the final product.